How to apply for a Schengen visa for a European trip
---
Applying for a visa is always a top concern for travelers who are planning for an upcoming foreign trip, especially to European countries. Please pocket the following Yeudulich.com Schengen visa application tips to see this is no longer a problem.
1. What is Schengen visa?
Schengen visa is one of the most powerful visas in the world. Just owning it, visitors can easily travel between 26 Schengen countries. Specifically, the Schengen Area includes 26 countries participating in the signing of the Schengen Agreement on free travel among European countries (1990), including: Poland, Czech Republic, Hungary, Slovakia, Slovenia, Estonia, Latvia, Lithuania, Malta, Iceland, Norway, Sweden, Finland, Denmark, Netherlands, Belgium, Luxembourg, France, Spain, Portugal, Germany, Austria, Italy, Greece, Switzerland, Liechtenstein .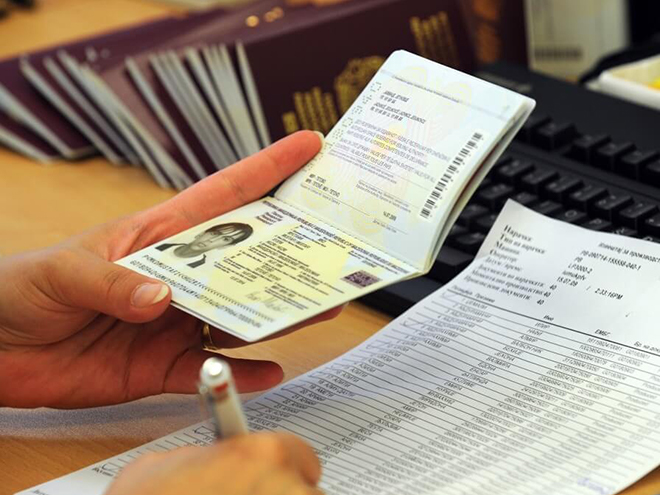 Schengen visa - one of the most powerful passports in the world. Photo: OEC Global
This treaty contains provisions on the right to free movement of nationals of member countries. This special feature is also something that many travelers love: foreign nationals only need to own a visa issued by one of the 26 member countries to be able to freely move within the territory of other countries. again.
According to many experienced people, it is easiest to get a Schengen visa from France (because this is a visa-issuing country without an invitation or a guarantor), followed by Germany and the Netherlands.
2. Schengen visa application
The first note in the process of preparing the Schengen visa application is that all documents need to be translated into English or the language of the country where you apply for a visa and are notarized by the agency. function. Next, when arriving at the headquarters to do procedures, visitors remember to bring the original records and photocopies on A4 paper and a certified translation.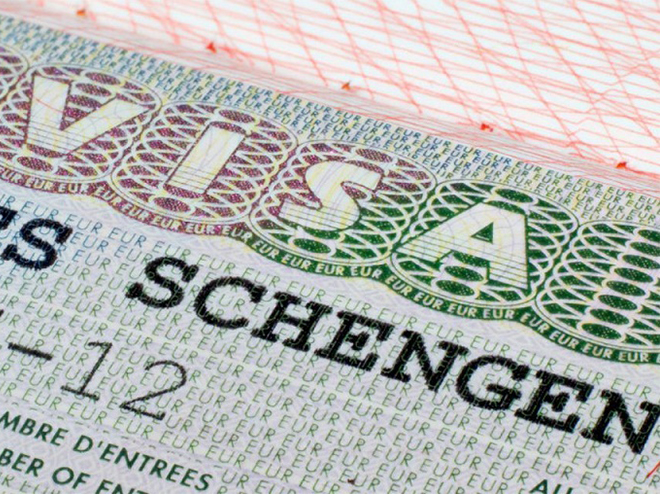 Preparing your documents fully and carefully will increase your success rate when you apply for a visa. Photo: Kavalareport
Specifically, visitors will have to prepare the following documents:
Passport: Passport must be valid for at least 6 months, there are at least 02 blank pages (if you have been to countries like England, USA, Australia, Japan, and Korea, your visa pass rate will be higher. )
Visa application form: Visitors can download the declaration form from the visa issuer's website. The declaration must be written in English, Vietnamese use cases are considered invalid and will not be accepted.
-Person ID card: true copy
02 photos of 3.5x4.5cm card: photos must be taken on a white background; straight face; no hat; Photos taken over a period of no more than 6 months
Proof of family status: Household registration, marriage registration (if applicable)
Proof of professional situation: Copy of labor contract or appointment decision; decided to leave
Proof of regular income in Vietnam and able to meet the needs of living in the country where the visa is applied: payroll or pension book; saving; property transaction statement or real estate income
Proof of the purpose of the trip
Proof of where to travel when traveling
Return air ticket: you can book your flight first to get a confirmation
Certificate of travel and repatriation medical insurance
Usually visitors can visit the headquarters of the Embassy or Consulate of the country where you want to apply for a visa to apply or send to the companies that receive the documents of the Embassy or Consulate.
3. Procedure
Visitors are required to make an appointment before going to apply for a visa. Those who come to the embassy or consulate headquarters will receive a direct appointment appointment. In case you decide to apply through intermediaries, you can go to their website and make an appointment after you have logged in and activated your account.
Submit
When you submit your application at the scheduled date and time, please remember to bring all required documents in the application, including the appointment appointment.
Your card photo can be taken at the embassy or the receiving office, so remember to dress up neatly and neatly to get a nice visa photo as well as make a good impression.
If your application is still missing, you will be required to submit additional documents; if accepted, the final procedure to complete the application procedure is to pay the visa fee. Fees are paid in VND, converted at the exchange rate of the EUR that day.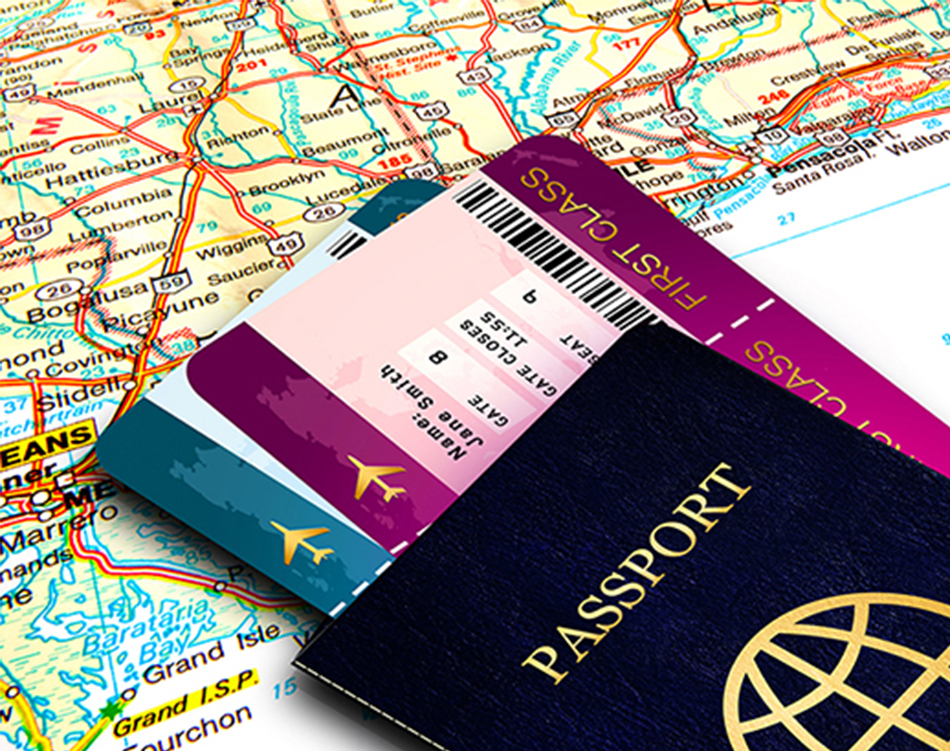 When applying for a Schengen visa, if you do not want to buy tickets now, you can choose to book online to get confirmation and pay later. Photo: Chungminhtaichinhsg
Get results
Your profile will be reviewed by the visa authority, if you need more information or are in doubt, you may be required to submit additional documents or call for an interview.
Visa period is usually 15 days after receiving the application. Depending on the circumstances, you may be granted a short-term visa up to a maximum of 90 days or a visa based on the number of days you travel.
For those who go through the intermediaries, you can choose to deliver the results to your home, which is very convenient for people who live far away from the file place.
4. Other notes
In addition to the above procedures, there are a few small tips to tell you. In case you are denied a visa, the fee you submit upon receipt of the application will not be refunded. This rule applies when you are rescheduled and your visa is expired.
Usually the visa application can be submitted as early as 3 months and no later than 15 days (the minimum time to complete the visa procedure) before the departure date. However, Yeudulich.com advises that the best visa application should be done early to avoid urgent cases or problematic documents.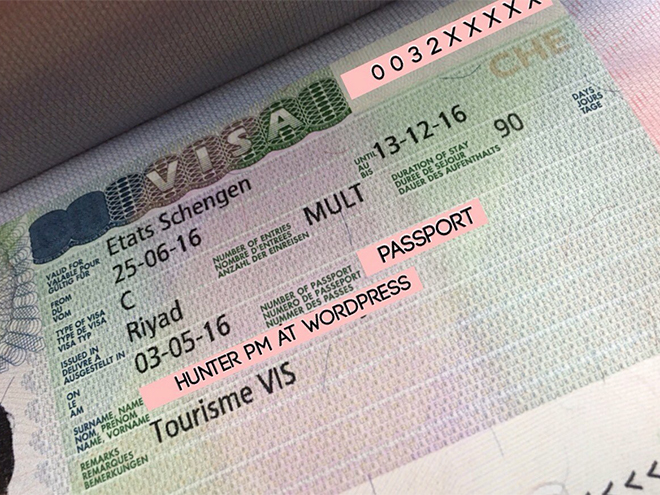 The caveat when making a visa is to wait until the departure date to start the procedure. Photo: Keywordsuggest.org
With the experiences we have shared above, visitors will certainly be able to apply for a Schengen visa and explore the beautiful countries. Then don't forget to contact Yeudulich.com to book quality European tours at affordable prices.
---
---
Site aggregating news, knowledge, information about education, schools, feng shui, pictures, beautiful pictures, forms, product photos and product reviews on the market today.
All information is for reference only. We are not responsible for any results.
Email: [email protected]
Tell: 0903030935
117-119 Ly Chinh Thang, Ward 7, District 3, City. Ho Chi Minh
The articles on csd.edu.vn are collected by us on the internet. If you find any infringing articles, please contact us and we will delete them immediately. Thank you!
Copyright 2004-2020 www.csd.edu.vn , all rights reserved.